The Priest
~

ess Process

™

"For some, priestess is a familiar vibration — a deep knowing or remembering of times past when we sacredly revered the Earth and lovingly served the spiritual needs of community." – sfs
What The Priest
~

ess Process

™

is:

It is a living Presence which expresses through an enlivening 9-month initiatory process for those open to an entirely new, direct spiritual experience. When actively engaged, this loving Presence assists in awakening the vibration of the Priestess archetype within aspiring Initiates. The nature of The Priest~ess Process is experiential. It is both sacred and sovereign, ceremonial and celebratory. Its energy is alive, vibrant, mutable! Each Circle gathering within the 9-month initiatory process energetically builds, feeds, and helps sustain both the collective and individual consciousness of Initiates. Initiates awaken to and begin accessing the divine wisdom of their own inner authority. This creates better understanding, acceptance, and integration of all aspects of their sacred Selves.
What The Priest
~

ess Process

™

is not:

It is not a course designed to teach or train one how to become a Priestess.
Here's what a few women have said about their experience in The Priest
~

ess Process

™

:

"This work takes me places I could not even have dreamed. Thank you so much for all you have done to make it happen, and all you bring to it." – Melissa M

"Life-changing, soul-expanding, purpose-clarifying – a rich shared process." – Katherine S

"It was truly something I felt "called" to do, and as the months unfolded, I came to know the "why"." – Kathleen H.

Primary Precepts for engaging The Priest
~
ess Process
™
1) Embrace your own Inner Authority and Co-Creative Divinity 2) Work with the power of Sacred Intent 3) Co-create Living Ceremony 4) Self-Proclaim as Priest~ess upon fulfillment of Initiatory cycle
Your originator: Magdalene Nicole Christine
The Priest~ess Process
™
was sourced by Magdalene Nicole Christine in Tucson, AZ in in 1994. Please visit
www.MagdaleneMysteries.com
to learn more about Nicole and her amazing story.
"Spirituality is not about being pious. It is about fully engaging life in whatever ways it presents itself." – Nicole Christine
*Note: Sadly for us, beloved Nicole made her transition Oct. 18, 2008.
Your facilitator: Sharon Fallon Shreve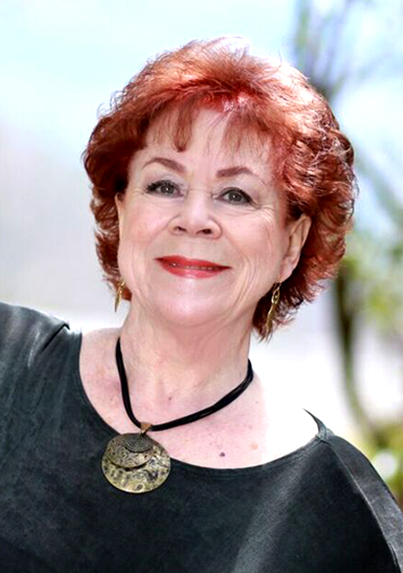 Your Process will be facilitated by Magdalene Priestess and Certified Priest~ess Process
™
Facilitator Sharon Fallon Shreve, held in the sacred temple space of my home, ILLUMINATA, located in historic Clifton, VA, a suburb of Washington, D.C.
Engaging The Process:
It is customary for aspirants to meet or speak privately with the facilitator before finalizing their decision to engage The Process. This is not for screening purposes, rather an enriched, intimate time which provides both the aspiring Initiate and facilitator an opportunity to discuss in depth any questions or concerns either may have. Format: A small Circle of Initiates gathers once per month, either a Saturday or Sunday, 9:00 a.m.- 600 p.m., for 9 consecutive months.
*Note: Nine months represents a gestation period, a cycle in which Initiates are pregnant with their priestess selves. At the conclusion of the Initiation Ceremony a Circle is sealed. Those wishing to engage The Process
™
after this must wait for the formation of a new Circle.
Experiencing The Process:
During the 9-month initiatory process Initiates:
♥
Work with the Priest~ess Archetype…
♥
Create Living Ceremony…
♥
dance…
♥
journal…
♥
drum…
♥
craft projects…
♥
meditate..
♥
learn about the Elements, Seasons, Wheel of the Year & how to work with their energies.
♥
work with Shamanic Astrology (integrating Venus/Mars aspects of personal natal charts)..
♥
walk, commune, "be" in/with Nature…
♥
perform sacred outdoor ritual
Co-Created Initiate Ceremonies include:
♥
Create Sacred Altar, Foot Washing, Initiation Ceremony
♥
Sacred Marriage Ceremony (integrating masculine and feminine aspects of Self)
♥
Personal Story Telling
♥
Death & Re-birth Ceremony (dying to old aspects of Self and born to Priest~ess Self)
♥
Emergence Ceremony *
*Note: At the conclusion of the 9-month Priest~ess Process
™
, through beautiful ceremony and individual sacred acts of Self-Proclamation, Initiates emerge into New Earth as Priest~esses. Certificates are offered for those desiring documentation of their experience.
Tuition:
A $50. non-refundable deposit is required to secure your space within a Priest~ess Circle and will be applied toward the tuition of your Introductory gathering. Each monthly Circle (9 total) requires an investment of $155. Partial Scholarship: A partial (50%) scholarship (one per Circle) is available to an individual who truly desires to initiate The Priest~ess Process™ yet is sincerely unable to manage the tuition in its entirety. In exchange for the partial scholarship, it is mutually understood the Initiate will assist the facilitator in areas within the Circle wherever help is deemed necessary. Please contact Facilitator for arrangements.
Priestess@IlluminedWays.com
or (703) 988-9646.
* Thank you for understanding that once the Initiation process has been engaged, tuition payment is required for each gathering regardless of attendance. This vibrationally ensures an Initiate's sacred intent, amplifying their commitment to both Self and Circle. On the rare occasion an Initiate chooses to withdraw from their Circle before Emergence, they are honor-bound to responsibly pay the remaining full balance of their tuition.
Attendance:
It is so important to understand that once Initiation is engaged, any Initiate's absence from Circle substantially draws from the Circle's creative and collective energy. Therefore, attendance for each gathering is mandatory. Should illness or emergency prevent an Initiate from being in Circle, missed time will need to be made up privately with the facilitator at a cost additional to tuition.
Food:
Facilitator will provide beverages & snacks. Initiates contribute food for community Potluck lunch
Dress
Initiates are encouraged to dress as ceremoniously and/or comfortablyas they wish!
Syllabus
(9-Circles format)
Circle 1 – Introduction to The Process
Meet Sister Initiates. Hand-outs & guidelines for The Process. Walk the woods of Illuminata. Discuss personal Intention Statements
Circle 2 – Initiation
Co-create altar. Sacred foot-washing. Initiation Ceremony
Circle 3 – The Elements
Learn how to connect to and work with the powerful energies of Earth, Water, Air, & Fire. Outdoor Elemental Ceremony.
Circle 4 – Shamanic Astrology
Discover aspects of your personal Natal Chart and what they reveal about you and your sacred path. Relax to a one-hour guided journey through the Twelve Tribes (Archetypes) of Shamanic Astrology.
Circle 5 – Sacred Marriage Ceremony
A sacred integration ceremony of balance where the archetype of our lunar female Venus Goddess Self "marries" the archetype of our solar masculine Mars God Self.
Circle 6 – Storytelling
Share our personal stories. Reveal what's in our "Goddess Bags". Create personal Treasure Maps.
Circle 7 – The Seasons and Wheel-of-the-Year
Gain insight into the energies and wisdom of the 4 seasons and 8 Celtic Festivals (Sabbats).
Circle 8 – Conscious Death and Re-birth
A powerful, liberating process where we consciously and ceremoniously "die" to the aspects of our selves which no longer serve use or purpose and joyously re-birth into New Earth.
Circle 9 – Emergence Ceremony
Through beautiful, sacred acts of ritual, ceremony, and self-proclamation, Initiates emerge from their 9-month Process to claim their power and positions as Priestesses of the New Earth!
*NOTE: This syllabus is a general guide highlighting the crux of the 9 Circle gatherings. As time permits, other exercises, activities, and surprises will be interspersed throughout The Process. In remembering that The Priest~ess Process is being overseen and guided by a benevolent, living Intelligence, it is important to remain open and flexible to the possibility of re-direction.