Wedding/Marriage/Re-Commitment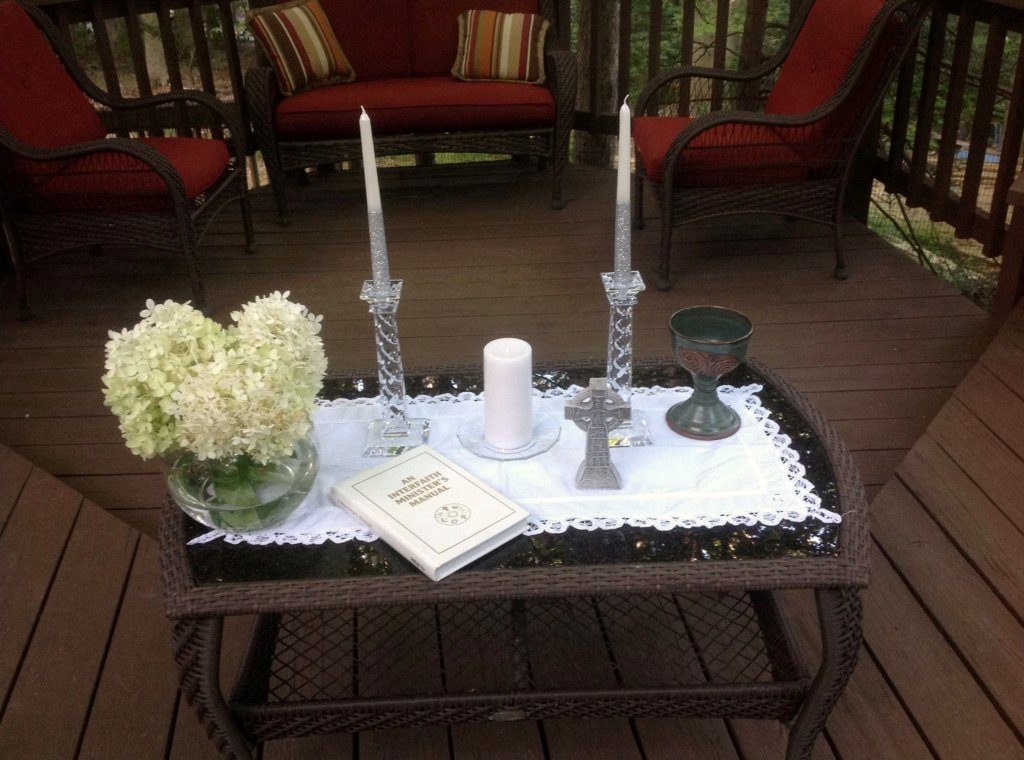 I am a non-denominational minister, both licensed and ordained, who officiates both traditional
and alternative marriage ceremonies either at the location of your choice or on-site at
ILLUMINATA, my home located in Clifton, VA…a suburb of Washington, D.C.
Marriage and weddings are important milestones in our lives. As a wedding officiant, I truly enjoy working with couples. Helping to create the ceremony your hearts envision… customizing and making it unique to fit your special needs… is my ultimate goal. We are, after all, developing, shaping, and co-creating a life-time memory for you, right?
I also offer commitment and re-commitment ceremonies.
Please contact me and let's talk!
(703) 988-9646 or
Priestess@IlluminedWays.com
*The location of your ceremony, the number of pre-nuptial
meetings, and/or rehearsals determines my fee.
Please feel free to contact me with inquiries.
"With her calm and positive energy, Reverend Shreve was able to take our dream of a wedding and bring it to fruition. She created a beautiful altar and ceremony that was exactly how we had imagined. We are so blessed to have found her and received the gift of a memory that will last a lifetime." – Katie & Wesley B.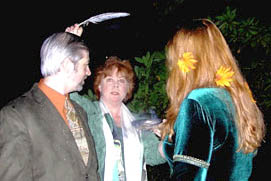 "The day I contacted Sharon Fallon Shreve, I knew she was going to be the one. I had talked to several other people who were capable of conducting a non-church-oriented wedding, and none of them resonated anywhere near to the degree she did. Sharon has a peaceful, open, welcoming energy that is at once very powerful and capable, while also being soft, nurturing & gentle. When we visited her, she welcomed us into her home and heart, and shared with us the beautiful and sacred forest surrounding the house. All I can say is – wow. If you want an outside wedding, intimate and sacred and close to Mother nature,
yet with the comforts of home right around the bend Illuminata is the place."
– Dawn & Keith, Northern VA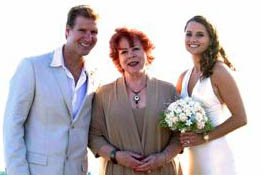 "Sharon made a profoundly positive impact on my life long before I met my husband. After I moved to California and got engaged, I knew that Sharon was just the right person to officiate our wedding. She helped us design a meaningful, personalized, non-religious ceremony and flew cross-country to conduct it on a cliff overlooking the beach. Sharon's calm, caring presence helped make our wedding day beautiful and memorable. We're grateful that she was there to share such a special moment in our lives."
– Rosemary & Perry, San Diego, CA